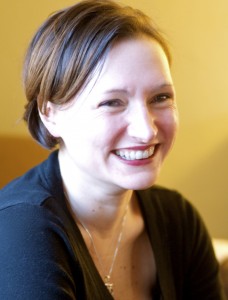 Hi, I'm Laura. I'm a wife and a mom raising two awesome, strong daughters (and three, overly-friendly rescue dogs).
The Professional Stuff
For 20 years, I worked as an internet marketing consultant. Most of that was for IBM with my clients being internal brand and business unit teams. I moved on to do some independent consulting, working with a variety of companies and individuals. I'm back with IBM as a contractor, project managing a variety of digital work.
I have an MBA in Management, and certificates in leadership, grant writing and capacity building.
The Personal Stuff
Historically, I have been a compulsive volunteer. I have always found it difficult to keep my hand at my side when someone was asking for help, especially if it was something I knew I could do.
I am currently focusing on two volunteer projects. I do work for my local Democratic Town Committee, something I've been a part of for many years. I am also a Coach for Odyssey Of The Mind, a fantastic and creative program for kids.
I love writing, most things internet, dogs, documentaries and non-fiction, and my Scrub Daddy.
I share my home with my husband, children and our three dogs, all rescues. I would like one more dog, a senior who will probably not get adopted easily. But I'm trying to keep my campaigning to a minimum.
I enjoy time with family and friends and love that my home is the center of activity within my extended family. However, I'm an introvert and too many hours of talking makes me want to gouge my eyes out. I'm comfortable sharing my many opinions on social justice and politics in most settings. But small talk and introductory chit chat aren't my specialty.
You can find me at any of the social media networks linked in the icons above, or you can just contact me.