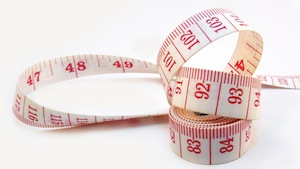 Last week I used the drive through at a national chain restaurant. I ordered and pulled right up to the pick-up window. I received part of the order and then the young man working there asked me to pull around and go through the drive through again.
He said, "We have a 2 minute goal for each car. Your food is not ready yet so if you drive around, we'll make our target for your order".
I drove around. My car registered on whatever system they're using as having been dispatched from the window in less than 2 minutes.
This isn't the only such example I have either. Last summer I was shopping at an outlet store. When the cashier handed me my receipt, she asked me to take the survey if I would provide them with a 4 out of 4. She asked me not to take the survey unless I was planning to provide them with a 4 because their ratings were tied to their pay.
Think, McFly
I don't blame the drive through clerk or the cashier for asking me to manipulate their system. The system is bad. What if my food dropped on the floor? Should the employee be so concerned about meeting the 2 minute goal that he stuffs it in my bag anyway? Should he risk making me a new one if it will blow their measurements?
If the cashier tells me that her pay is tied to my answer, my feedback is biased. As a customer, I don't want to have to worry that honest feedback about my experience will cost some young person, who may have done nothing wrong, her pay.
Suppose I wanted to take the survey to tell them that I'm unsatisfied. Suppose I'm unsatisfied with their inventory. Or their dressing room.  There's a good chance my cashier had no control over those things. Do I give the feedback knowing she will pay the price? Or do I toss my receipt, not taking the survey?
I did the latter, and the company will never know how I felt about my experience.
Valuing Customers
In addition to having a poorly designed feedback system, the management failed in another way. In both cases, their employees told me what they wanted me to do. The employees were not trained on how to work with or satisfy customers.
If the companies had a real focus on customer satisfaction, the employees would know that you don't ask a customer to drive around unnecessarily or tell them how to respond on a survey. The impulse was right. Management knew that customer satisfaction was important enough to try to measure performance in some way. But the execution was poor.
Teaching to the Test
These stories exemplify the problem we have in our educational system of teaching to the test. When students are taught to the test, students learn how to pass the test. Information is dispensed. Students memorize it. They regurgitate it on the test. But did they internalize any of the concepts? Did they learn how to apply a theory or solve a problem that might be a little different?
It is the difference between learning how to be a thinker, and learning how to game the system to appear as though you know what you're doing.
The impulse to measure your business is a good one. Make sure that meeting your measurements doesn't overtake your original goal of actually satisfying customers.
[Image credit: Ariel da Silva Parreira]
Enjoy this? Get new stuff by email.