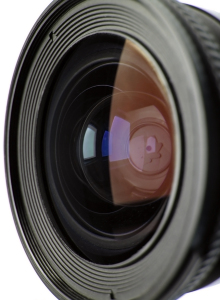 I've been doing this for a long time. I started in the internet marketing field before there was Google (we had Alta Vista – anyone?) I've been doing this before there was Facebook, Twitter, Instagram and iPhones. I've seen a lot of internet marketing campaigns in my 19 years.
You might think that the big issues would change with the technology. But they haven't.
The biggest problem I've seen time and again with internet marketing work is simple.
Lack of focus.
Focus is critical for two key reasons.
Focus On The Objective
Why are you sending this email campaign? Why make this post on Facebook? How does this blog post fit with your strategy?
Before you do anything, you should know the objective. That means two things:
Knowing how it fits in with your strategy
Knowing how you will measure its success
That's not to say that you have to over-think every social media post. Your objective might be to build a connection with your audience and the post might be a shot of your office in the middle of  your work day. You don't need to have an elaborate metrics strategy in place for that single post.
But you need to know that there is a purpose, and you need to know how you're measuring that element of your strategy.
Knowing your strategy means knowing your audience. Your audience isn't "everybody", much as you may believe that everybody would love and benefit from your product.
Know your objective.
Know  your message.
Know your audience.
Focus Within Your Content
This is a problem more times than not.
We talk too much. We think people are as interested in everything we have to say as we are.
You're fascinating, baby. You are.
But you have to remember that your users are busy, fascinating people too. Bring laser focus to your content and you'll gain their time and trust.
How?
We need to pare it down. A rule of thumb I read and often subscribe to is this: write your content. Then reduce the words by half.
Sound drastic?
Think about how you read. When it comes to reading online, you probably do what most people do. You scan. You look for words or bits of information that are relevant to you and you focus there.
That's not to say that people never read thoroughly online. But to get them to read, your message and copy have to be focused and well formatted. How do you do that?
Edit, edit, edit.
Here are some additional tips for how to focus your content.
Focusing your objective and your copy takes time. But marketing on the internet deserves the same time and attention that your offline marketing material does. Just because you can shoot an email out quickly doesn't mean you should.
What problems do you see or encounter time and time again with internet marketing campaigns?
Subscribe to posts by email