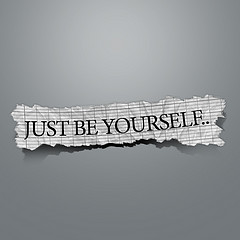 Social media continues to have an increasing role in political discussions. As elected officials adopt social tools as part of a communications and campaign strategy, should they manage their own accounts directly? I say, unequivocally yes.
There seems to be a few management options of social media accounts. There's the Presidential option of having an account in your name which is managed by someone else, though the occasional, personal tweet is marked with initials so that users know it's from you. This works if you're the President, because the public expects that you're a little busy, and the promise of an intermittent direct tweet is enticing.
There's the "office of" account. This is a circular way of giving a candidate access to social media. It lets him/her use the tool, but without actually having to take responsibility for making statements personally. This kind of account misses the real benefit of social.
Then there's the account that's really managed by the individual. His/her name is on it, with a photo. Updates are written in the first person. Ideally, s/he replies to messages to communicate with followers. This kind of account is where the real value is, both for constituents and for the politician.
Information versus People
When I first starting working on the web back in 1995, I was amazed that I could sit in my office in New York and read news from halfway around the world. Now that's old hat. We expect to get the information we want from anywhere, at any time.
The web gives us access to information. Social tools give us access to people.
When I follow an elected official, I want news, but I want more than that. I want the person. I want to know what she thinks. I want to know where she stands on issues. I want to know how she spends her time. I don't want the polished, approved soundbites. I want to hear from the person. Directly.
There's an element of public service that should inspire. Elected officials are not just people doing a job building widgets, they are our representatives, our voices. We want to know that they understand our needs, our challenges and our values. To make that assessment about a candidate, we need to see the person. Social tools give elected officials the opportunity to show us who they are. But if the elected official doesn't use the tool personally, that benefit is lost.
Why Not?
Why wouldn't a politician or elected official use social networks as himself? Not being one, I can only guess, but I'll take a stab at it:
Time: social media can be time consuming. But you don't have to read every post from every person you follow. You don't even have to respond to every @mention. If you set up a usable system, you could spend a few minutes each day on it. You were elected to serve your constituents. Do you not have a few minutes each day to communicate with them?
Content: a typical challenge for anyone new to social media is deciding what to say. Get help. Talk to people who are comfortable with it. Start slowly. Plan out some updates at first so you aren't sitting in front of your phone typing and deleting updates for 20 minutes. You already have messages that represent what's most important to you, work from there. When you find yourself doing something that you think would be interesting to your community, share it.
Negative comments: oh, the negativity! It's a common fear for businesses too. "If I'm on [insert social network here], people will have a way to complain about me." Know this: if people are using [said social network] and they want to complain about you, they will do it whether you are there or not. You can either be there, be aware of the discussion and maybe even participate from time to time, or you can ignore it. Ignoring it doesn't mean it's not happening.
One Shining Example
Mayor Cory Booker of Newark, NJ is an active Twitter user. He manages his own account. He responds to people directly – not everyone, but he replies. He retweets people who are supporting him AND people who are criticizing him. Why? By sharing the good and the bad, he's showing us that he has nothing to hide. He's so confident that he is doing the best job for his city that he doesn't fear the naysayers.
Newark, NJ has about 278,000 residents. The state of Connecticut has just over 3.5 million. Yet Mayor Booker of Newark has over 1.1 million twitter followers, and Governor Malloy of Connecticut has just over 9,000.
The comparison is not entirely fair. Mayor Booker has been on twitter much longer. And while number of constituents as a potential audience seems reasonable, we haven't accounted for demographics which might make one population more likely to use twitter than another.
Nevertheless, Mayor Booker has a twitter following that is almost 4 times the size of his constituent base, where Governor Malloy's following is not even 1% of his. Does the fact that Mayor Booker tweets himself, which builds a connection with followers have anything to do with it? I think it does. It's not the only factor, but it's a factor.
What do you think? Do you follow your elected officials on social networks? How do they manage their accounts, and what  do you prefer?
[Image credit: Akami CC]
Enjoy this? Get new stuff by email.