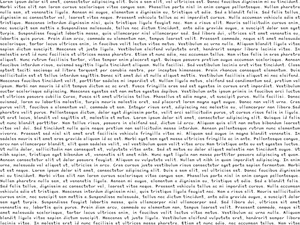 One of the best pieces of advice I've read about writing went something like this:
Use the number of words you need to make your point and not one more.
Easier said than done. We love to add extra words. Use flowery language.
We love to hear ourselves talk, even when we write.
The fact is, no one finds us as fascinating as we find ourselves. And the phrase " web browser" is a bit of a misnomer. We don't leisurely browse the internet looking for lengthy and beautiful prose to strike our fancy.
We hunt. We look for information to solve a problem, often while doing 3 other things.
Although digital media requires brevity in a way that print does not, the power of the short sentence is not new. Short sentences sound powerfully true.
How To Be Brief
How do you master this important element of writing for the web?
1. Edit
One suggestion is to write freely, then edit with the goal of reducing the number of words by half. Such a hard and fast rule may not always apply, but the idea is valid. Get your thoughts out. Then delete ruthlessly.
2. Remove Filler
It's easy to add extra words. An example:
Mary went to the store so that she could look for some new clothes in order to buy what she needed for her new job.
Could read:
Mary shopped for work clothes.
Filler phrases like "so that", "already", "especially" and "in order to" are often unnecessary. Look for words that can be removed without changing the meaning of the sentence.
3. Focus
Don't cover multiple ideas in a single piece unless you have to. Focus each piece of writing on a single idea. Explain that thought as thoroughly as necessary, and stop. Do not go off on tangents. Do not cover 3 sub-points. Focus your writing on your main idea and end the piece when the idea has been addressed.
4. Ask Someone
Being passionate about your topic, you may want to provide background and details about which your user may not care. Before you share your content, ask. Is it too much detail? Have you answered the question your user will have? Finding someone similar to  your typical user and simply asking for feedback is an excellent way to gauge  quality.
[Image credit: kruno knezevic]
Enjoy this? Get more by email.