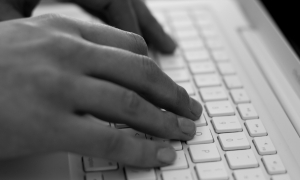 Part of the challenge with getting started in internet marketing is not knowing how things fit together. I want a website but I don't know how to build one. I want to send emails but I want people to be able to sign up on my website. I post a lot on Facebook but I want those people to see my blog as well.
How do all these pieces fit together? What tools should you use to make your online presence come alive?
These are the tools I use, and the best part is that they are inexpensive or free.
The first thing you need is a domain name. A domain name is the beginning part of your URL (www.domainname.com). I have found Namecheap to be the easiest and most affordable way to register a domain name (and there's no sketchy business practices like with some other providers).
You just search for the domain you want and if it's available, it's just a few clicks to buy it. Managing your domain is easy so that when you want to point your domain name to your shiny new website, you won't have any trouble figuring out how. Check out this post on how I set up WordPress to get step-by-step instructions.
After you secure a domain name, you'll need hosting for your website. A web host is simply the server where all the files that make up your website live. There are free hosting services but I don't really recommend them. You want to own your site, your content, your design and your future. Free hosts can do things like insert ads where you may not want them, change design or even disappear.
HostGator is affordable, easy to use and has crack customer service.
Now you have a website but it needs some help. You don't want to spend thousands of dollars on a design, and there will be some functional things you'll need that a basic WordPress installation doesn't provide.
I highly recommend the Genesis framework. It provides some very useful functionality (like SEO support) that doesn't come with WordPress. And there are a ton of beautiful designs that run on Genesis. In addition to the designs being aesthetically pleasing and useful, the Genesis website also tells you exactly how to set up the theme so it looks like it does in the demo.
Though my experience with support is limited (because it's so easy to use), when I have contacted support I got fast, thorough and friendly answers.
Plugins
Now that you have your site set up and running a lovely design via Genesis, you'll find functions you want to add here or there. This is the beauty of WordPress – the plugin. Plugins are little bits of code that provide functionality you need. Someone else already wrote them and tested them. Plugins make it super easy for the non-developer to add features and functions without knowing how to write one line of code.
TinyMCE
You'll quickly find that the options for formatting text on a post or page are limited. TinyMCE lets you choose various formatting options (like font size, font type, horizontal rules, etc) and add them to your toolbar. Once you do, those options will be there every time  you write a post or page.
Social Sharing Toolkit
The Social Sharing Toolkit is the best option I've found for social media integration. You can place icons within posts or pages so that specific content can easily be shared by your readers, and you can place social network icons in the sidebar so that readers can easily find and follow you. There are lots of plugins for specific social networks, but the Social Sharing Toolkit covers the largest number of networks I've seen, and gives you both share and follow options.
 Akismet
This is one of the two plugins that will already be installed for you. Activate it. You will get comment spam and Akismet really helps cut down on what gets through. Comment spam is basically garbage comments on posts you write from people (bots) trying to get a backlink from your site to theirs. If you don't know what this is or why it's important, don't worry about it (it's for search engine optimization purposes). Just know that you only want real, valid comments and Akismet helps make that happen.
Livefyre
WordPress comments with a basic commenting functionality built in. But it's missing some things. For example, if someone comments on your blog, that person should have the option to be notified if they get a reply. As another example, some people don't want to create a new ID every time they comment on a website. They might want to sign in with Facebook or Twitter to leave their comment. The basic WordPress commenting system doesn't do either of those things.
Livefyre isn't the only game in town. There's also Disqus (pronounces "discuss") or CommentLuv. But I like Livefyre. It's easy to install and use, and it's fairly popular.
I hope these services and tools help you get started. If you need help with this process, you can read my post on how to set up WordPress, or I can do it for you.
Subscribe to posts by email